Council Commissioner's Key and
Assistant Council Commissioner's Key
and Arrowhead Honor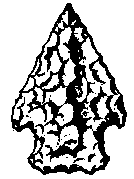 ---
Training
Complete the three session training program outlined in Commissioner Basic Training Manual
Complete personal coaching orientation including the orientation projects.
Tenure
Complete 3 years as a registered commissioner within a 5-year period.
(Tenure for one award cannot be used for other training awards.)
Performance
Earn the Arrowhead Honor Award for your position.
---
Requirements for the Arrowhead Honor:
Work with your Scout Executive of other staff adviser and evaluate all District Commissioners in the council.
Have an active, effective District Commissioner in every district of the council.
Develop and put into action a suitable recruiting plan throughout the council
Achieve a ratio in the council of one Unit Commissioner for every three units.
Chair or actively take part in six council Commissioner meetings
Give leadership to a council Commissioner conference, and
In consultation with the Scout Executive, select and carry out a major project in the council.
---
Source: Leadership Training Committee Guide - 2006 (#34169A)
---
Page updated on: August 09, 2007
---